Location
Grand Island, Nebraska
Bio
I am on a journey that I describe as finding my reality. I catch glimpses of it when I am in the studio.  Creating is my heart; next to my family, it is my truest happiness.
Spending time with creative materials and the light from my studio windows brings me such a feeling of completeness.  This is where I belong.
Surface design is my primary focus and serendipity is my path. Surprise delights my creative muse and brings me the most joy. I am currently working with hand-dying, mono-printing, needle felting, and stitch; both by hand and machine.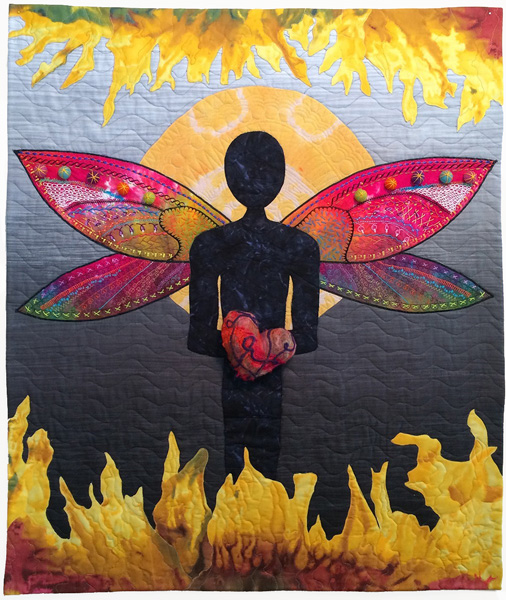 Here, Hold This - 42" x 36" 2014