Location
Stevensville, Montana
Bio
My Journey into the world of fiber arts began in my youth.  My grandmothers were both gifted with the passion for anything 'fiber', and they passed that gift to me.  Women's and men's clothing, home decor items, and stuffed animals were all part of my early sewing experience.  I continued the passion with textile studies in college, which led to a career in the clothing industry as a buyer, sales rep, and some fabric and clothing design.
I was born and raised in Minnesota, but since 2005 my husband and I split our time between Florida and Montana.
The world of quilting, quilting arts, and fiber arts opened up to me when we first settled into life in Stevensville, Montana.  I took textile art classes and through these classes, I've had the pleasure of meeting the most wonderful, talented, and supportive women - all who have encouraged me as I hike through the options that this amazing field offers.  My other passion is photography, which I inherited from my father.  I try to include photography in my work thus blending the two passions.  I enjoy experimenting with fabric, yarn, wool roving, ribbon, beads, buttons, metal, surface design techniques, and photography too!  Now my main focus is learning methods to combine my photos with art quilts.   As time goes on I am discovering that my work tends to be colorful, and recently is speaking to personal and sometimes emotional experiences.
——— and the adventure continues.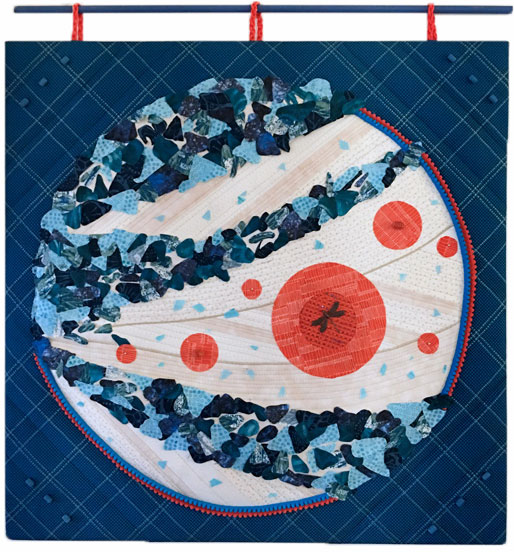 Natures Gift - 28" X 28" 2016