20-75% off - Only while supplies last!
Need some gift ideas for the holidays? Check out the SAQA Store for great discounts from 20-75% off.
Introduce a friend or colleague to the benefits of SAQA with the gift of a year-long membership. Give Now
---
Featured Products
Exploring Art Quilts with SAQA: Around the World ** NEW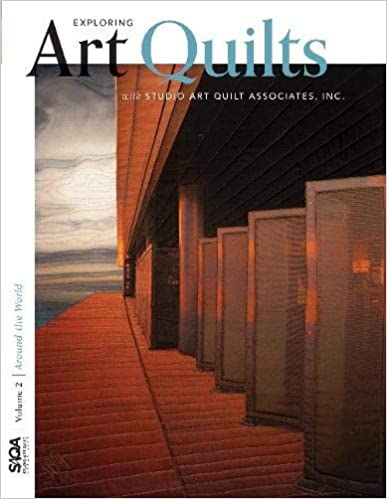 Volume 2 of the creativity-inspiring series Exploring Art Quilts with SAQA is now available! Its book-and-journal-blend format with 350 photos reveals today's latest work and designs and also serves as a long-term creative reference.
Be inspired by interviews, gorgeous art quilt photos, and current creations by members of SAQA.