40-50% off - Only while supplies last!

Art Quilt Quarterly Bundle Deal
Stock up your library with this special bundle offer that includes issues 16-19 of Art Quilt Quarterly, a 50% savings off regular issue price (additional shipping costs will apply). Each issue includes:
• A broad array of art to enjoy, including 60+ pages of beautiful artwork by SAQA's Juried Artist Members
• Interviews with artists and other arts professionals that offer inspiration and guidance on how to navigate your creative career.
• Galleries of artwork from SAQA's Global Exhibitions PLUS insider details about select museum and private collections.
• Resources on the proper ways to display, insure and care for your art quilt collection
• And MUCH MORE!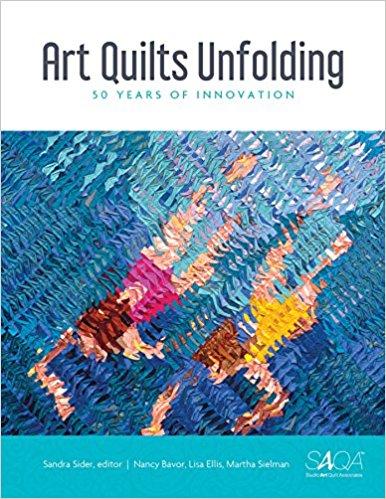 Published by Schiffer, this publication offers full-color images of 400 masterpieces along with engaging interviews and profiles of 58 influential artists, key leaders, important events, and significant collections. Now $20 off retail price, a 40% savings. Only while supplies last.